What is the Myers Briggs Type Indicator (MBTI)
"I am not odd, I am an introvert"
The re-occurring question that people ask themselves many times is "is it okay to be me" – should I not be more like someone else? The resulting insecurities and comparison with others take large amounts of energy and leave a lingering self-doubt. Personality differences lead to hurtful clashes and misunderstandings. MBTI has proven itself as a tool that builds bridges, creates understanding and helps come to a place of feeling at home with oneself and others, able to embrace differences constructively.
The MBTI is a self-report questionnaire designed to create better understanding of self and others. It identifies differences in preferences between healthy people which often – when not discovered and explored– can lead to misunderstandings, conflict or miscommunication which unnecessarily drain energy.
MBTI provides a helpful road map for self-understanding and self-discovery as well as understanding and appreciating others, thus aids you to appreciate and understand some who might have been a closed book to you.
The core of the MBTI theory is that nearly all human behaviour is internally consistent, and variation is mostly due to basic differences in people's natural preferences. Myers and Briggs postulated that people have underlying natural preferences in their personalities in four different dimensions; their approach to the world, the way that they acquire and process information, how they prefer to make decisions, and the way they choose to live their lives. The MBTI continues to be the most widely used and studied instrument of its kind in management, teambuilding and leadership development around the world.
Benefits of the MBTI include a better understanding of self and others leading to improved communication. MBTI gives a neutral framework and a common language for understanding differences in personality and style, reducing the emotiveness that commonly occurs as different personalities interact with each other. It also helps to identify needs in the work environment, in relation to working style and team interactions.
Using the concepts of psychological type can provide key insights and practical applications that assist in finding your niche, maximising your potential individually and a as a team – and all in an enjoyable fashion.
The individual consultation
Time will be spent exploring your natural preferences with regards to your preference to a four dimension framework. A two – hour self-assessment will be supplemented and completed by taking a written inventory. Personal coaching using the results of self-assessment and inventory to apply the discoveries more specifically to your individual context is available.
For those seeking to go deeper this can be followed by an MBTI step II inventory exploring 20 sub-facets of the four core-dimensions.
The workshop
We will spending time understanding the concept of natural preferences and apply this to the MBTI dimensions. Rather than a theoretical lecture our time will be spent in an interactive and participatory workshop where concepts will be applied to our own personal style in relating to others. We will be looking at how different preferences choose to deal with communication, stress, time management, change etc. Be prepared to participate, share about yourself and learn by listening well to how other people are functioning!
Workshop time frame: minimum of 4 hours
MBTI Workshop Testimonials Read through the full list Here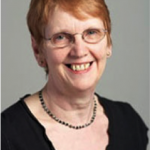 "We were so pleased with Elke's presentation to our students that
we have been inviting her back again for several years. Once again she managed to communicate the overall benefits of knowing ones personality preference especially when working in a team situation.
Using her wealth of knowledge and experience in the field Elke was able to use illustrations to assist the students in seeing how this awareness can be applied and become a benefit to all – especially if you are intending to take up a leadership role as many of our students are hoping to do. She was able to keep the attention of the class in an extending lesson period with a variety of exercises which made the workshop enjoyable and allowed the students to engage with the topic – welcome back any time!"
Rev. Sonia Jackson – Director of Training, London School of Theology, UK